Continuing education is crucial for corporate treasurers, because they need to be aware of applicable changes to things like tax codes and regulations regarding financial instruments. Corporate treasurers study risk analysis and management, cash flow models, accounting, financial reporting and computers. Treasurers or corporate treasurers are the mainstays of any company or organization's financial infrastructure.
The range is expansive and difficult to pin down because of the vast diversity and combinations among these factors. According to Salary.com, the average national income of a corporate treasurer, as of 2015, is around $150,000. For larger corporations, the annual average salary is usually always six figures and typically ranges from around $110,000 to around $180,000. Smaller businesses generally offer treasurers substantially lower annual salaries in relation to overall revenue, with the average income being less than $100,000 per year.
Suggested Treasurer Jobs
Duties of the financial secretary revolve around making financial information available for the use of treasurer and financial manager through reports for decision making. It is vital for both the treasurer and financial secretary to work in amalgamation since the nature of their jobs complements each other. A treasurer is the person responsible for running the treasury (process of managing the financial assets) in an organization. Treasurer is usually the head of the corporate treasury department and plays an important role in managing the overall financial risk of the company.
Because management of finances is one of the most important aspects in business operations, experienced treasurers and financial officers who excel in their job duties may be prime candidates for positions in top management. Additionally, treasurers with extensive experience may start their own consulting agencies. Continuing education is vital to treasurers, who must cope with the growing complexity of financial instruments as well as changes in Federal and State laws. Because of this, many firms often provide opportunities for employees to further their knowledge in the field by subsidizing tuition for master's degree programs. Graduate courses in finance, economics and business administration are widely available through many universities, in either full-time or part-time schedules.
Treasurer and Financial Secretary are two important personnel in a company, but these two words are often confused due to the perception that they perform similar roles. This is partially reasonable since both roles are performed by a single person in some organizations while others employ two different personnel.
Treasurer Job Description Template
Both the treasurer and financial secretary has an important role to play in ensuring a smooth flow of business operations. A treasurer is the person responsible for running the treasury of an organization. The significant core functions of a corporate treasurer include cash and liquidity management, risk management, and corporate finance.
Additionally, many treasurers continue their education and earn master's degrees in finance. Accountability and meticulous attention to detail are common skills attributed to treasurers who excel in the field.
This position requires a substantial amount of skill, financial knowledge and experience, and involves dealing with numerous types of business and financial professionals. The position of treasurer involves a great deal of responsibility, and ultimately, treasurers are responsible, in part, for the success and solvency of a business. Under most circumstances, a corporate treasurer is responsible for the management of a large and diverse group of individuals that usually includes higher-level executives.
Financial secretary receives, records, and deposits the funds received by the company through business activity in a timely manner. The financial secretary must work closely with the treasurer and finance manager and provide them with necessary financial information for decision making. It oils the wheels of the business by raising finance, getting cash into the right place and looking at financial risks. It takes a forward-looking role and helps ensure the right decisions are made for the future success of the business. The average annual salary of a corporate treasurer depends on the size of the company and the industry and area in which the company operates.
Students will also receive free membership in the Association for Financial Professionals (AFP) and be able to take advantage of networking opportunities. Additionally, students in participating colleges will be able to sit for the Certified Treasury Professional (CTP) exam. The difference between treasurer and financial secretary preliminarily depends on the nature of duties they are assigned to perform. Cash management, liquidity risk management, foreign exchange and interest rate hedging are the main duties performed by a treasurer.
The Association for Financial Professionals offers the Certified Treasury Professional (CTP) credential to professionals who pass an exam and have two years of relevant work experience in the field. Once an individual becomes a CTP the designation will be valid for three years during which time one will have to earn the required number of continuing education credits in order to renew the certification. A bachelor's degree in a field such as accounting or finance is a requirement, while many employers prefer hiring candidates who also hold a relevant graduate degree. In addition to a solid educational background, roughly 5-10 years of work experience in financial management is typically necessary as well.
A treasurer is responsible for overseeing the company's budget and investments. A treasurer will supervise cash management and support proper expenditure to promote the growth of the business. Most employees with this title begin their time with the company in financial roles in accounting or finance and as they gain a detailed understanding of financial procedures work their way to the title of treasurer. Enroll in a college or university that participates in the Corporate Treasury Management (CTM) program. Schools in the program will provide students with focused financial training, which helps them learn specific skills that will be in demand by employers seeking treasurers.
A corporate treasurer must have at least a bachelor's degree, typically in accounting and sometimes in finance as well.
Treasurers must also be adept at risk analysis and management; studying and understanding cash flow models and proper documentation; and reporting of all financial information.
Treasurers work in every industry and require a unique combination of education, experience and innate skills. Education requirements for deputy treasurers vary based on industry, but the BLS shows that most job positions under the financial manager category require at least a bachelor's degree in fields such as accounting, business management, or finance.
Salary Information for Financial Managers
Bureau of Labor Statistics, employment and advancement opportunities are expected to be best for individuals with master's degrees, especially in finance or accounting. While certification is not required to obtain a career as a treasurer, treasurers may broaden their skills by obtaining certification. Additionally, finance professionals who obtain certification can earn higher salaries.
Some corporations prefer or require that any applicant for the position of treasurer hold a Certified Public Accountant (CPA) credential, and many firms will not consider an applicant unless he holds a master's degree. The Association for Financial Professionals also issues certified treasury professional certifications, and many individuals hoping to get hired as corporate treasurers obtain this certification during mastery education. Applicants for this position must also gain extensive experience in the field, usually obtained in positions similar to a corporate treasurer or in a position as a corporate treasurer in a smaller firm or organization.
The financial crisis heightened the profile of treasury, increasing its influence and perceived value within organisations and the boardroom. More than ever, corporate treasurers and those engaged in treasury activities are relied upon to source efficient, innovative financial solutions to facilitate business strategy and manage risk. In any corporation, risks related to liquidity, currency, interest rates, credit and operations are all experienced to different degrees depending on the size and revenue of each respective company. Liquidity risk is one of the most significant risks a corporate treasurer may face. A lack of liquidity has put an end to a large number of large and small corporations.
According to the BLS, more employers prefer that deputy treasurers possess a graduate degree in fields such as economics, finance or business administration. Treasury management is a rewarding, exciting and varied career that helps shape the future of an organisation's financial strategy. Treasurers ensure there is enough money to pay the company's bills or to invest in new ventures, and they manage the financial risks in an organisation. Entry-level treasurer positions require potential applicants to hold at least a bachelor's degree.
The basic educational requirements of an assistant treasurer include a bachelor's degree in finance and accounting, or a related field such as business administration. Most employers favor applicants who have work experience in finance, for example, as accountants, financial analysts or auditors. Educational advancement in finance or business administration such as a master's degree serves as an added advantage. An assistant treasurer has various responsibilities, and works under the supervision of a treasurer or Chief Financial Officer.
Deputy treasurers are financial managers who help oversee how funds are spent in an organization. Frequent travel may be required, and a standard workweek for a deputy treasurer may consist of working hours. A bachelor's degree and experience in the field is required, and graduate study is often preferred. As the position deals with managing and accounting for large sums of money, an advanced degree in finance, accounting or related field is required.
Again, the salary and any bonuses all depend on the size and revenue of the business that employs the treasurer, the region and state where the business operates, and the industry to which the business belongs. Deputy treasurers work in business offices, but the BLS also states that these individuals may travel frequently for the job. Most deputy treasurers work longer hours than the standard workweek, which can include working hours a week. Work experience plays a large factor for those who wish to become deputy treasurers and can require 5-10 years of experience in financial management. Applicants do not need direct experience working as deputy treasurers, and instead can supplement the required experience qualifications through working as a bank manager, financial department supervisor, or as a senior level accountant.
What are the duties and responsibilities of a treasurer?
A treasurer is responsible for overseeing the company's budget and investments. They also manage and work to minimize financial risk for the company. A treasurer will supervise cash management and support proper expenditure to promote the growth of the business.
A corporate treasurer must have at least a bachelor's degree, typically in accounting and sometimes in finance as well. Treasurers must also be adept at risk analysis and management; studying and understanding cash flow models and proper documentation; and reporting of all financial information.
While specific degree programs in financial management are generally not available, many potential treasurers complete degree programs in finance, accounting, economics or business administration. These degree programs are designed to help students develop analytical skills and teach financial analysis methods, skills essential for success as a treasurer. Corporate treasurers' primary responsibilities involve analysis and oversight of risk management, fiscal control and reporting, corporate accounting and finance and taxation reporting. They also manage business investments, corporate banking and lines of credit, as well as cash holdings. Corporate treasurers may travel occasionally and often work more than 40 hours per week.
Corporate treasurers have a bachelor's degree in accounting or occasionally finance. Extensive related experience is a common job requirement for most corporate treasury jobs. Some firms prefer corporate treasurers to hold CPA credentials or a master's degree. Certified treasury professional certification can also be obtained through the Association for Financial Professionals.
Treasurer Resources on Glassdoor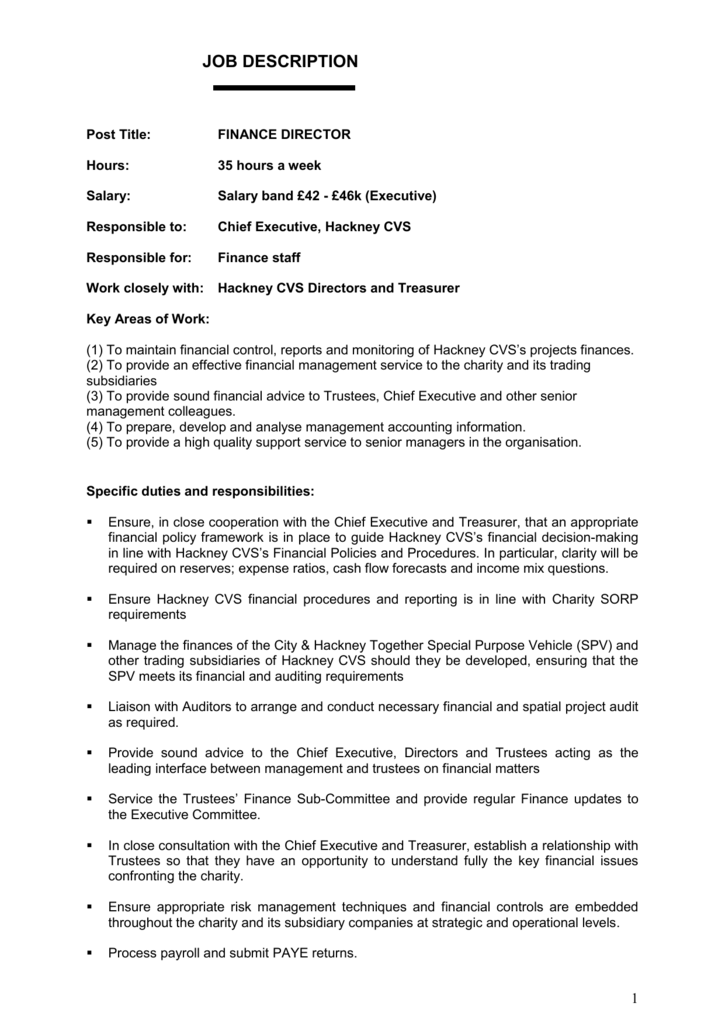 Dili has a professional qualification in Management and Financial Accounting. Her areas of interests include Research Methods, Marketing, Management Accounting and Financial Accounting, Fashion and Travel.