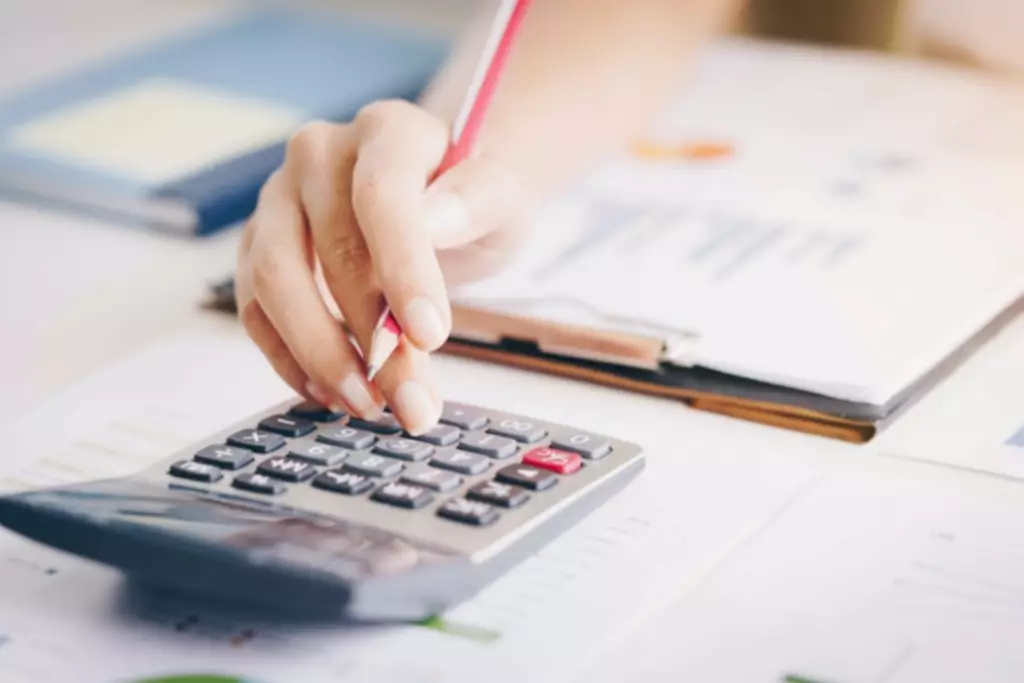 The address field for an invoice will contain the company name and mailing details, but the invoice itself should directly address the name of the person who approved the purchased. This way the invoice will go to the person that can quickly confirm the charges and approve it for payment.3. After you send the invoice, it is always good practice to add a thank you note once you've received a payment. It leaves a lasting, positive impression to improve your customer satisfaction.
Tools for automatic invoicing can help your business save money and work more efficiently so you can meet your client's expectations.
Make sure your client can clearly see how much they owe you or the costs, when it is due, how to pay and the terms.
Inevitably some invoices will not be paid on time despite even the best internal invoicing practices.
No matter how legitimate an invoice looks at a first glance, never skip the verification process. Even a legitimate invoice could have already been paid, especially when two people end up handling the same task. In the advanced search feature, you can find out about a customer's current order status, payment details, and entire transaction history. It would help if you had a mechanism in place for recovering past-due payments, which you can utilize to initiate recovery procedures. A signed agreement is your best defense—and the best way of keeping out of small claims court over your invoices. Even if you follow these guidelines, clients will question an invoice.
Send Follow-Up to Invoices to Maintain Cash Flow
Each payment option should be easily found and understood on the invoice. Make it as easy as possible for both you and your client to process the payment. Maybe include an online or mobile service to make the payment in a matter of seconds using a credit card or bank account. An example could be a simple URL address and maybe a QR code linking to a payment service in the web browser or through an app. Billing best practices should indicate what the invoice is for – what products or services were delivered and when.

One of the best ways you can build lasting relationships is to pay your invoices on time. Even with no formal arrangements explicitly stating this, suppliers and vendors will often prioritize your orders ahead of others when they know you pay on time. You would never experience a cash flow difficulty if sales were paid for immediately. Sadly, this is not the case; you can improve your cash flow by managing your receivables.
Instead, sum up your items to one or just a few items, e.g. completed milestones. This makes it easier for both you and your client to navigate all the invoices going back and forth. Quite the contrary, they should be a well thought through part of your communication strategy. Keep it aligned with your overall branding and marketing activities. Make it look like a natural part of your ongoing communication with your client.
Summing Up: Best Practices for Invoicing
Try to create a clear invoicing workflow and timetable for your project owners and sub-consultants. Remember, the invoice is often the last direct communication you have with your client, and thus you need to make sure that it's not going to be the last one. Give some thought to your invoice, make the tone of voice friendly, make it look beautiful. Current or previous clients are way easier to engage than it is to engage new leads. Your invoice is probably not the only one your client is dealing with.
The financial controller should then complete routine checks for compliance. Not only may accommodating your client or customer's payment choices and schedules improve their customer experience, but it can also accelerate your receipt of payment. The invoice total should be followed by one or two lines detailing the accepted deposit methods. Again, you may be able to expedite the payment procedure if your client has the option to pay by phone or online.
Clients and results
You can access the information anywhere, and cloud-based solutions are often more secure than other alternatives. If you choose outsourced bookkeeping services, make sure the company you hire is using the right software to make tracking billings efficient and simple. When completed manually, this process takes an inordinate amount of time. The invoicing best practices to follow to get paid on time and avoid the overall stress of not receiving payments. Keep a good invoicing workflow to keep your cash flow good and payment issues to a minimum.
This will be different for every customer so be sure to ask about their requirements before starting work.
In this context, it's important to avoid one mistake companies make too often – sending a revised invoice following the initial one.
Current or previous clients are way easier to engage than it is to engage new leads.
Billing best practices should indicate what the invoice is for – what products or services were delivered and when.
You can send progress payments or monthly invoices to keep your cash flow steady.
Clearly state the itemized list of deliverables and the total amount your client would be paying. Consider activating read receipts if your bookkeeping/invoicing software or email service supports them to be notified when your customer opens the invoice. Knowing when your client has seen your email or invoice enables you to deliver timely payment reminders. If you send payment requests late, your client might not even remember the transaction. For example, if a customer disputed an invoice, it would take time and cost you money.
Top 5 Invoice Processing Best Practices for Your Business
Companies with a developed customer experience mindset can expect revenue 4-8% higher than the rest of their industries. If you have established contracts with clients that offer them different payment schedule options, make sure the dates on the invoice reflect what was established in your contract. This can be difficult to juggle when you have multiple clients with different contracts, but that's where an automated invoice platform can be invaluable. It is simpler to track down an appropriate email contact than it is finding the right mailing address. Also, you can guarantee that your invoice reached the right person and isn't languishing on a desk somewhere, waiting to be delivered.
Steps to Make Your Architecture Firm Profitable
Therefore, a comprehensive invoice management solution could be highly advantageous for sending invoices swiftly and receiving invoice payments on time. In addition, it can decrease duplicate documents and administrative burdens. Invoice management manages and registers supplier invoices so that an organization records all invoices created. Now that you know what the invoice processing cycle is and how it works, it's time to focus on best practices. Applying these will keep your accounts payable team on the right track. Remember that the payment rules vary across different countries too.
If you have a new payment portal, consider giving a quick step-by-step guide outlining how to make a payment. The invoice should be addressed to the correct client and must include your client's name and address. You may also want to include contact information for your accounting department if they have any questions about the invoice. Some companies want to change the vocabulary because they feel that it is too formal or doesn't fit their company voice.
For example, you may be a contractor or house inspector who fills out paper invoices on the job site, or you may prefer the personal touch of a handwritten invoice. When a customer disputes an invoice, it can cause the entire invoice process to be delayed, costing you both time and money. Ensuring they understand their bill thoroughly will assist in avoiding any conflicts or disagreements. Your business invoices should include a detailed breakdown of the charges, such as item price(s), packaging, delivery, hourly rate, etc.